Lakefront cabins on beautiful Lake Mary
Eden Acres Resort is a family-owned resort nestled on the west side of Lake Mary in Alexandria, MN. We are located just five miles from town and two hours from the Twin Cities, close enough to home, but far enough to plan your family vacation, or quiet getaway.
Eden Acres I offers five beautiful cabin rentals to choose from, and a spacious sandy beach area.  All of our cabin rentals are CLEAN and MODERN, plus each offers a full kitchen, living room, enclosed bedrooms (bedding included), and bathrooms with tubs and showers All have 2 bathrooms per cabin.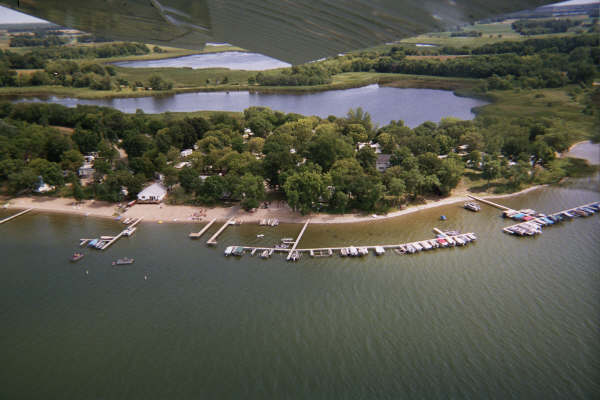 Eden Acres offers 10 cabin/cottages all lined up along the shores of beautiful Lake Mary in Alexandria, MN. It has a huge sandy beach, playground, dock systems and rentals.
We sincerely hope you choose to come and stay with us at Eden Acres.  We'll do our best to ensure your next vacation is a comfortable, enjoyable, memorable one!
Cabins & Rates
Take a look at our assortment of welcoming and spacious cabins as well as our annual rates. 
Alexandria, MN
Alexandria has a lot to offer! Check out these links to find fun activities and events for your family.
Lake Mary
Lake Mary is one of the larger lakes in the area (5 miles by 1.5 miles) and offers some of the finest fishing in MN.